Julie has 15 years' experience successfully driving finance, strategy, sales and, corporate development. She is an industry thought leader who infuses innovation into data analytics through technology implementation, product and service management, talent and team development, and continuous improvement to business processes.
Julie is passionate about interpreting the story in the data to drive decisions and facilitate success. She holds an M.B.A. in Finance and Organizational Leadership from Duquesne University and a B.S.B.A. in Accounting and Finance from the University of Pittsburgh.
Her belief in the power of data analytics drove her to the helm of Association Analytics and to year-round conferences, where her insights as a featured speaker, deliver applicable takeaways and sought-after value.
Mark has dedicated his entire professional career to helping clients grow, retain and attract new clients. As a result of Mark's passion to grow up-and-coming companies into larger ones, Mark joined Association Analytics as the President & CRO where Mark oversees sales, marketing, partnerships, operations and contracts. Prior to joining Association Analytics, for over 10 years Mark was the CRO of Higher Logic. While at Higher Logic, Mark quickly displayed a desire to teach, motivate and lead sales teams. Under Mark's leadership, Higher Logic grew to the most widely used community platform in North America, was consistently ranked in the INC 500/5000 Fastest Growing Companies list, voted 50 greatest places to work in the Washingtonian and other publications, grew from a couple employees to about 350 and grew to a multi-hundred-million-dollar business from a bootstrapped organization. During his career, Mark has helped thousands of organizations with digital transformation, while increasing revenues. Mark also advises and consults other companies on organizational growth strategies. Helping train them in sales and operations best practices. Mark regularly speaks at industry events and is featured in industry publications.
As a 25-year veteran in the association community, David is a proven high-energy leader and visionary who excels at innovation, business planning and strategic operations.  In both executive and consulting roles, his career has focused on building high performance cross-functional teams and implementing best practice methodologies and continuous improvement programs in the technology infrastructure and digital ecosystems for associations.
He is a seasoned speaker and an active member of the American Society of Association Executives (ASAE), formerly serving as Chair of the ASAE Technology Section Council.  David has delivered numerous educational sessions, focused on topics that include data analytics, virtualization, disruption, mobile, and digital strategy.
Prior to joining Association Analytics, he led the CIO practice at DelCor.  He also had an extensive career as an association executive, formerly serving as Executive Vice President – Information & Communications at the American Urological Association, where he directed the overall strategic direction for the areas of Marketing, Communication, Technology, Digital Strategy, and Membership. Additionally, David served as the Chief Digital Officer at the National League of Cities and as the Chief Technology Officer of the National Association of College and University Business Officers, where he led the development of numerous innovations in association technology.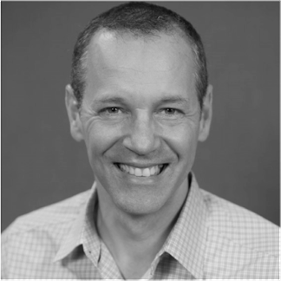 Dave is a seasoned B2B marketing executive with decades of experience in marketing strategy, go-to-market execution, lead generation and sales & operational readiness. A career that spans Fortune 500, mid-size and start-up organizations, Dave has a history of building strong teams, establishing solid business processes and preparing organizations for significant growth.
Most recently Dave spent 8 years in the association market as the CMO at Naylor where he significantly elevated the brand and helped lead the company through 4 acquisitions. In addition to building the brand, Dave led corporate communications, lead generation, segmentation, marketing automation, product marketing, digital marketing, social media, content marketing, event marketing and data analytics. An avid believer in the power of associations, Dave regularly contributes to the community through his volunteer work, speaking engagements and content creation.
Dave has a marketing MBA from the Kellogg School of Management at Northwestern University and a BA in economics from Swarthmore College. He is a fitness enthusiast, loves to cook, is an avid reader and likes to spend time with his family in Rehoboth Beach, Delaware.
SVP, Product Development & Technology
Matt leads the development of the Association Analytics products and cloud platform. These innovations include the extensible data architecture designed specifically for associations, integrations with industry-leading source systems, the Amazon Web Services (AWS) environment, and advanced analytics solutions involving recommendation engines, text analytics, and other predictive models.
Matt contributes a unique combination of technology, business, and strategy skills along with strong association knowledge to Association Analytics customers and played a key role in the development of the Analytics Strategy and Roadmap (ASR) service and product implementation processes. Matt has also had the opportunity to apply his diverse industry knowledge of e-commerce, healthcare, retail, software development, manufacturing, financial services, and government across a range of Association Analytics customers. This role provides Matt the opportunity to keep Association Analytics customers on the forefront of innovation with research and development efforts that include voice-enabled technologies, IoT applications, and image recognition.
Matt's career in the association world began with his role as the Business Intelligence Manager for the International City-County Management Association. Matt's previous experience also includes leading e-commerce business intelligence for a Fortune 500 retailer, providing professional services for a Silicon Valley software company, and developing the financial modules of an ERP application.
Matt holds a Master's degree from Carnegie Mellon University in Electronic Commerce, a joint program between the school of computer science and the Tepper School of Business, along with a Master in Public Policy (MPP) degree from George Mason University that provides valuable insight into mission-driven organizations. Matt is certified as a Project Management Professional (PMP) and holds SAS Certified Predictive Modeler Using SAS Enterprise Miner and Cloudera Certified Developer for Apache Hadoop (CCDH) credentials.
Matt is an avid follower of public policy, economics, and business and always enjoys exploring the DC-area.
SVP, Strategy & Solutions
Bill has more than 15 years of experience leading growth and optimization of technology companies in software development, business intelligence, integration and consulting. As Vice President of Strategy and Solutions, Bill is responsible for development, continuous improvement, and quality delivery of the A2 product and services portfolio to provide the best value and customer experience. Prior to joining Association Analytics, he served as Vice President of EastBanc Technologies where he directed tenfold growth as a key player in guiding product/service strategy and delivery. Bill holds a BA College of William and Mary.